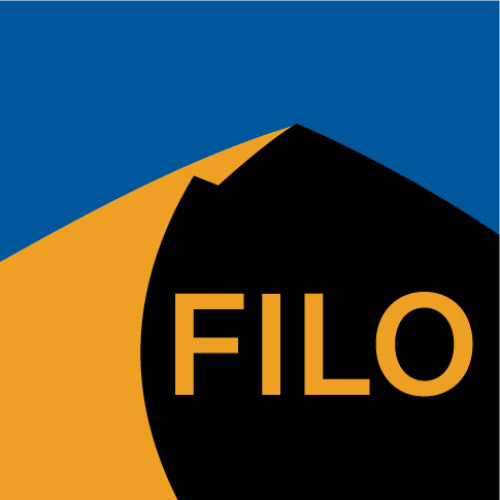 Filo Mining Corp.
FIL:CN|Last Price: USD 1.96|Market Cap: USD 141.18 M
USD 1.51 USD 2.45
---
Gold Price: $1,497.05|Silver Price: $17.71|Platinum Price: $929.00|Palladium Price: $1,594.00|Gold:Silver: 84.5
---
Status: Developer|Primary Mineral: Copper|Primary Country of Operation: Argentina
---
Last Updated: September 4, 2019
IR Contact
Michelle Fyfe
+1 (604) 689-7842
[email protected]
filo-mining.com
Address
885 West Georgia Street, Suite 2000
Vancouver, BC V6C 3E8
Canada
Cautionary Information
© Copyright 2019, Denver Gold Group & Filo Mining Corp..
Although every care has been taken to ensure that this data is accurate, Denver Gold Group cannot accept responsibility for sourcing variances, mistakes, errors or omissions or for any action taken in reliance thereon. Use of this data is governed by Denver Gold Group's Terms of Use.
Filo Mining is a mineral exploration company, focused on its 100% controlled, flagship Filo del Sol Project, which is comprised of two adjacent land holdings: the Filo del Sol Property located in San Juan Province, Argentina, and the Tamberias Property, located in Region III, Chile. The project area is covered under the Mining Integration and Complementation Treaty between Chile and Argentina, which provides the framework for the development of cross border mining projects.
The Company has completed a pre-feasibility study ("PFS") on the Filo del Sol Project, effective as of January 13, 2019, which continues to illustrate the project's robust economic potential. The PFS, which was based only on the oxide portion of the current Mineral Resource. yielded an after-tax net present value ("NPV") of US$ 1.28 billion at a discount rate of 8%, and generated an internal rate of return ("IRR") of 23%.
The Company's strategy is to create value for its shareholders by expanding and increasing the quality of the resources and reserves at the Filo del Sol Project and by completing engineering and other studies that are required to prepare the Filo del Sol Project for eventual development by the Company or by third parties.

The Company has a strong management team and board with extensive experience in the resource sector, particularly in Chile and Argentina. The board and management team have an appropriate mix of geological, engineering, financial, and business skills to advance the Company's projects and to generate value for its shareholders.
Value Drivers
PFS Completed January 2019 - US$1.3 billion after-tax and an IRR of 23%
Exploration Upside - extensive land package w/several additional exploration targets
~15,000 m DD and full 3D IP geosurvey planned for 2019/2020 season (Nov to Mar) to further define Filo del Sol deposit
Annual Production
Average Annual Production (PFS - January 2018):
67,000 t Cu;
159,000 oz Au;
8,653,000 oz Ag
Annual Proven & Probable Reserves
Probable Reserves (Oxide portion only)
2.2 million lbs Cu
2.8 thousand oz Au
126 thousand oz Ag
Grade - 259.1 Mt @ 0.39 Cu%, 0.33 g/t Au, 15.1 g/t Ag
Top Shareholders
Lundin Family Trusts
Gadd Infinum S.A
J.P Morgan Asset Management (UK), LTD
Management
| | |
| --- | --- |
| Chairman: | Lukas Lundin |
| CEO: | Adam Lundin |
| CFO: | Jeff Yip |
| Vice President Corporate Development and Projects: | Jamie Beck |
| Vice President Exploration: | Bob Carmichael |
More Detail
Capital Structure
| | |
| --- | --- |
| Common Shares Outstanding: | 88,069,570 |
| Options Outstanding: | 5,929,167 |
| Fully Diluted Shares: | 93,998,737 |
IR Contact
Michelle Fyfe
+1 (604) 689-7842
[email protected]
filo-mining.com
Address
885 West Georgia Street, Suite 2000
Vancouver, BC V6C 3E8
Canada
Cautionary Information
© Copyright 2019, Denver Gold Group & Filo Mining Corp..
Although every care has been taken to ensure that this data is accurate, Denver Gold Group cannot accept responsibility for sourcing variances, mistakes, errors or omissions or for any action taken in reliance thereon. Use of this data is governed by Denver Gold Group's Terms of Use.